Solariums (also called solaria, sunbeds or tanning booths) are fitted with light tubes that release concentrated artificial UV radiation.
UV radiation is a type of energy produced naturally by the sun, or artificially in solariums.
Solariums are not a safe way to tan. Whether UV radiation comes from the sun or a solarium, it can cause:
damage to your skin that significantly increases your risk of melanoma and squamous cell carcinoma;
burning, skin irritation, swelling, blistering and pain;
premature ageing of the skin (wrinkles, blotches, skin thickening); and
damage to your eyes.
A tan is much more than skin turning brown. Even a light tan is a sign that your skin has been exposed to too much UV radiation and that damage has occurred to the cells below.
Tanning in solariums can be especially dangerous as the UV radiation from solariums can be much stronger than the midday summer sun.
Research shows that people who use solariums before the age of 35 increase their risk of developing melanoma by 87% and the risk of squamous cell carcinoma is more than twice that of non-users regardless of age. Each year in Australia, as many as 280 new melanomas, over 40 melanoma related deaths, and some 2,500 new squamous cell carcinomas are caused by solarium use.
Solariums will be banned in NSW from 31st December 2014. Until the ban becomes effective solariums in NSW are subject to regulations introduced in 2009. In accordance with the Regulation persons under 18 years of age and persons with skin type l (very fair) are already banned from using solariums in NSW.
Jay Allen does not recommend using a solarium for the purposes of sun tan for any reason. Download the Cancer Council NSW solarium information sheet.
For more information click on the links below:



122 businesses that offer UV tanning services in NSW is 122.
The business type break down as follows:
Solaria only 27
Gyms/fitness centres 35
Beauticians/Hairdressers 54
Other mixed business 6

THE FACTS:
281 melanoma cases linked to solarium use each year.

43 melanoma related deaths linked to solarium use each year.

2,572 new cases of squamous cell carcinoma linked to solarium use each year.

Solariums emit ultraviolet radiation up to five times stronger than the sun.

Solariums emit UVA and UVB radiation, both known causes of skin cancer.

87 of 89 solariums audited in NSW since September 2009 failed to meet new standards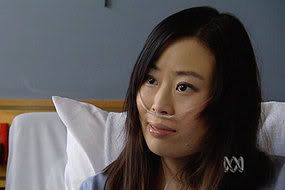 Watch the TV AD from Anti-Solarium campaigner Clare Oliver who lost her fight with melanoma.
Click link to view video: Dying for a tan
Professor Simon Chapman
Recent studies have found individuals who have used solaria have a 22% increased risk of developing melanoma compared with those who have never used solaria. The risk is elevated by 98% among people who first used solaria under the age of 35 years.

Following publicity over the death from melanoma of Clare Oliver in 2007, Australian governments introduced state-based regulations to change compliance with the Australian Standard, AS/NZS 2635:2008 Solaria for cosmetic purposes from voluntary to mandatory. Studies undertaken in 2003 and 2006 indicated that industry compliance with the previous voluntary standard was low.
Two audits of all solaria in metropolitan Sydney conducted in 2009 and again in 2010 found 87/89 (98% in 2009) establishments were non-compliant with the regulations with 41/73 (42%) being non-compliant at the follow-up survey. No data are available on non-metropolitan compliance or from other states.
See: http://www.environment.nsw.gov.au/resources/radiation/09814solicarus.pdf and http://www.environment.nsw.gov.au/resources/radiation/10310solaurora.pdf

This data demonstrates that the solaria industry has many operators who daily disregard the law, despite repeated publicity and warnings.
Clare Oliver's dying wish is being violated daily by this travesty. In 2006, 1o238 Australians were diagnosed with melanoma - 3870 were under 60, and 2044 were under 40. In all, 1238 died, 335 aged under 60. Solaria expose people to turbocharged UV doses that have no place in any community that takes cancer prevention seriously.
The solaria industry is a tiny industry where its operators have other alternatives, such as spray tans. It is time the curtain fell on this deadly industry.
BA (Hons) (UNSW), PhD (USyd), FASSA
Professor Public Health
Director of Research
Associate Dean Communications
This was at Parliament House Sydney just after we were defeated after the Greens Lee Rhiannon put a motion through parliament to ban solaria in NSW. Jay pictured here with Greens MP Lee Rhiannon ( right ) March 2010.